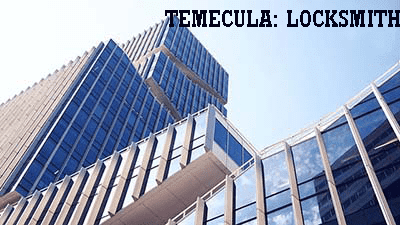 Commercial Locksmith Services
Are you moving into a new office? Are you sure that the commercial property you have newly acquired is totally secure? If not, then contact Temecula Locksmith today. We would install a very necessary and effective security system at your commercial property and protect it from any unwanted people. We would also work hard to make sure that the security system cannot be compromised. If you want, you can also contact us to upgrade the security system from time to time so that it remains best in class. All the security systems we install can also be modified as per your needs.
If you have moved in a new place like a new office, you should also remember to change all your locks and keys. Why? Because the previous owners may have given the keys to your new commercial property to a friend, relative or neighbor and forgotten about it. So, it's always smart to contact us and let the professionals of Temecula Locksmith do the lock change at every corner of your commercial property. We will install only sturdy and unbreakable locks at your commercial property so that you can use them for years and years without any worry.